Vauxhall Ampera Customer Reviews are in!
After several week in their Vauxhall Ampera cars, our customer reviews are in! Read more about Vauxhall's futuristic plug-in hybrid from our customers.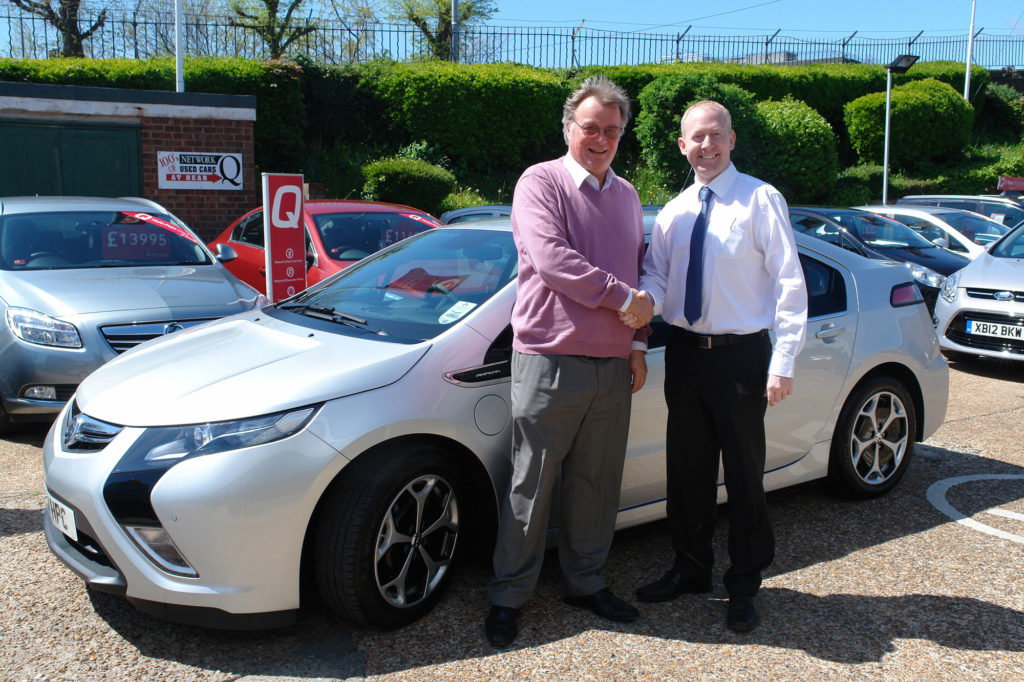 Review from Paul Phillips
I'm very pleased to report I'm still "tickled pink" with the Ampera. It's everything I'd hoped it would be when I put my name down for one 18 months ago!
I've currently covered just over 800 miles and used just 5.4 gallons of petrol plus I estimate about £20.00 in electric so the costs of running it are fantastic. Most of the petrol used was on the journey back from Eastbourne of course, as we had to go via central London to visit our daughter-in-law. Even so I reckon the MPG for that specific journey was better than 50mpg alone. The silent running is probably the thing most people comment on when I give them a ride and after explaining the car to so many people I think I've got the "patter" perfect!
The one issue I have with using the car is that here in Milton Keynes they have gone mad with sleeping policemen to calm the traffic and with the very low front splitter I do have to slow to a crawl to go over them and avoid grounding the front, but I had to do that with the Boxster so I guess it's no real change!
On that theme, however, the car, despite its wealth of technology, can be driven just like a normal car which when you think about it, is probably its most outstanding feature.
Paul Phillips
---
Review from Peter Lockyer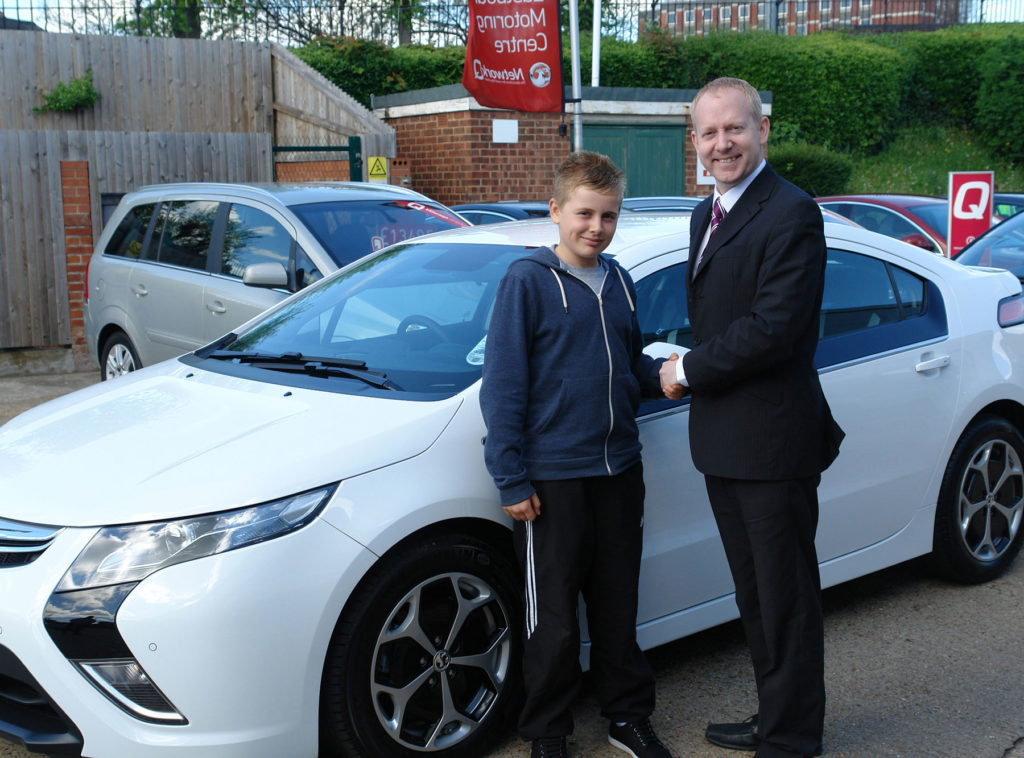 The Vauxhall specialist team at EMC helped secure the delivery of my Ampera Positiv shortly after the launch. The Ampera leads the market with a new breed of science and technology in its sophisticated propulsion system which offers drivers all the benefits of electric driving and just sipping at the tank of fuel, leaving you without any of the range anxiety associated with pure electric vehicles (EVs). Then there is the full size car with the practicality of a quality SRi or an ECO family car.
Electricity powers the wheels and the electric drive unit provides both an advanced 150PS in "Sport Mode" and high torque instant power for both safety and fun when appropriate– a real "Fun Jason Plato esque Dr Jekyll" and "Conserving Mr Hyde" experience.
I have actually delivered between 30 to 49 miles of battery-powered electric drive already with zero tailpipe emissions, on what is just 80pence of economy 7 overnight power on my mixed driving compute – topping up a 50mile round trip with just 0.08 gals of fuel!!!. Or have taken the shorter commute route of 48.5 miles on "Pure Electric" against the gallon of fuel I was using EVERY DAY!!.
But what sets the "European Car of the Year" Ampera apart from other EVs on the market is its "Range Extender" which boosts the car EV with a further 300 + miles range or just pop back into a garage for more, fact, no guessing, no pressure!. The small 1.4-litre petrol-fuelled engine/generator runs the whole "efficiency thing" to the optimum, generating enough electricity to power the electric motor (but not the wheels) and operates seamlessly as part of the Ampera's powertrain. The official results are a total driving range of up to 360 miles and, according to figures produced on the official Test Cycle it achieves 235.4 mpg if you can be that conservative!!. Or you can have some legal fun and a combined tailpipe emissions of just 27 grams per kilometre which keeps the daily fuel cost or B.I.K (benefit in kind) value to a minimum for like-minded business men. You choose!!, "Fun, Famine or Social Driving" with my 180MPG average over a 100mile weekend trip or a current cumulative "Life Time" average of 204MPG on my mix of social driving and daily commute it can certainly impress!!.
Saving the best to last however would be the quick A / B road Cross County trip on Pure FREE Solar Power.
Peter Lockyer