Electric Vauxhall Ampera Arrives in Eastbourne
In advance of the official Vauxhall Ampera launch, EMC held an Ampera Drive Day. Guests of honour included Stephen Lloyd MP and the Eastbourne Mayor.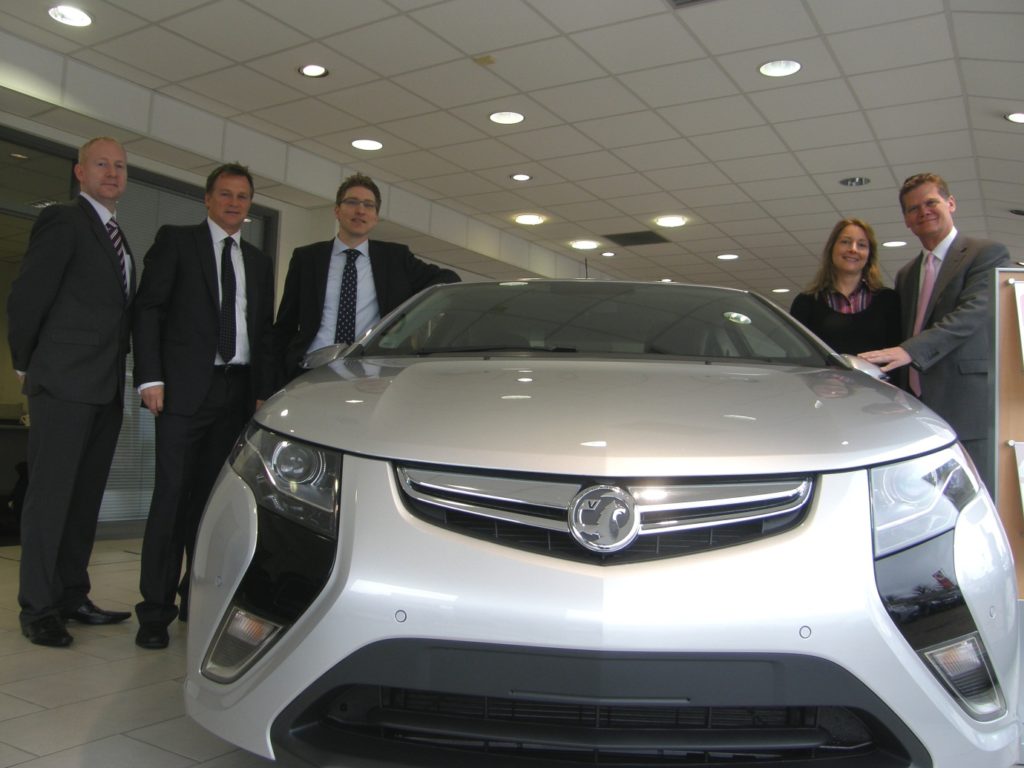 Eastbourne Motoring Centre has been selected to become one of only 23 Specialist Sales and Service Centres in the UK to showcase the brand new Vauxhall Ampera electric car.
In advance of the official Ampera launch on 1st May 2012, Eastbourne Motoring Centre held an Ampera Drive Day on Monday 23rd April at their dealership to preview the vehicle, offer test drives and explain more about the advantages of running an electric vehicle.
Guests of honour included Stephen Lloyd MP and the Eastbourne Mayor, both of whom were incredibly enthusiastic about the new Ampera and learning about the latest 'green' technology which offers a really practical alternative to traditional petrol and diesel driven vehicles.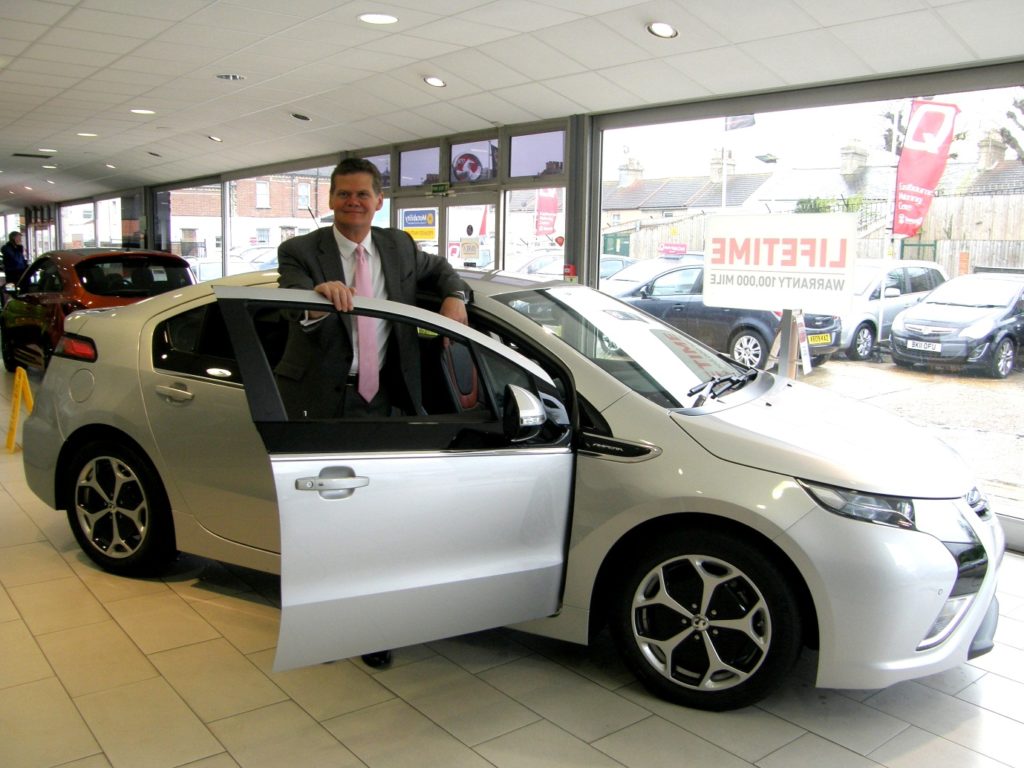 Stephen Lloyd MP said, "Eastbourne Motoring Centre has been selected from hundreds of dealerships in the UK to launch this prestigious new model from Vauxhall. I am aware that the dealerships high levels of customer service and satisfaction were pivotal in their selection, making Eastbourne Motoring Centre the only Ampera dealer in Sussex."

He added, "this is a real positive for Eastbourne and the local community. The new Ampera incorporates the very latest in technological advances for cleaner, more energy efficient transportation and is a viable alternative to conventionally powered motor vehicles. It is incredible that such an advanced vehicle retains its practicality and is so user friendly, this really is the future of motoring."

Stephen Lloyd, MP
The Mayor took the new Ampera for a test drive and it was the first time she had driven an automatic vehicle. She was amazed to experience just one forward gear and no engine noise.
"This new Ampera is a really practical family car." She said.

"The interior is futuristic yet practical and user friendly with plenty of room for 4 adults and the exterior is stylish and eye-catching. It is hard to believe that the Ampera is battery powered until you experience the acceleration and sheer torque. Hopefully the arrival of the Ampera in Eastbourne will encourage more charging points to be installed and kick start people thinking about more ecologically friendly modes of transport."

Mayor of Eastbourne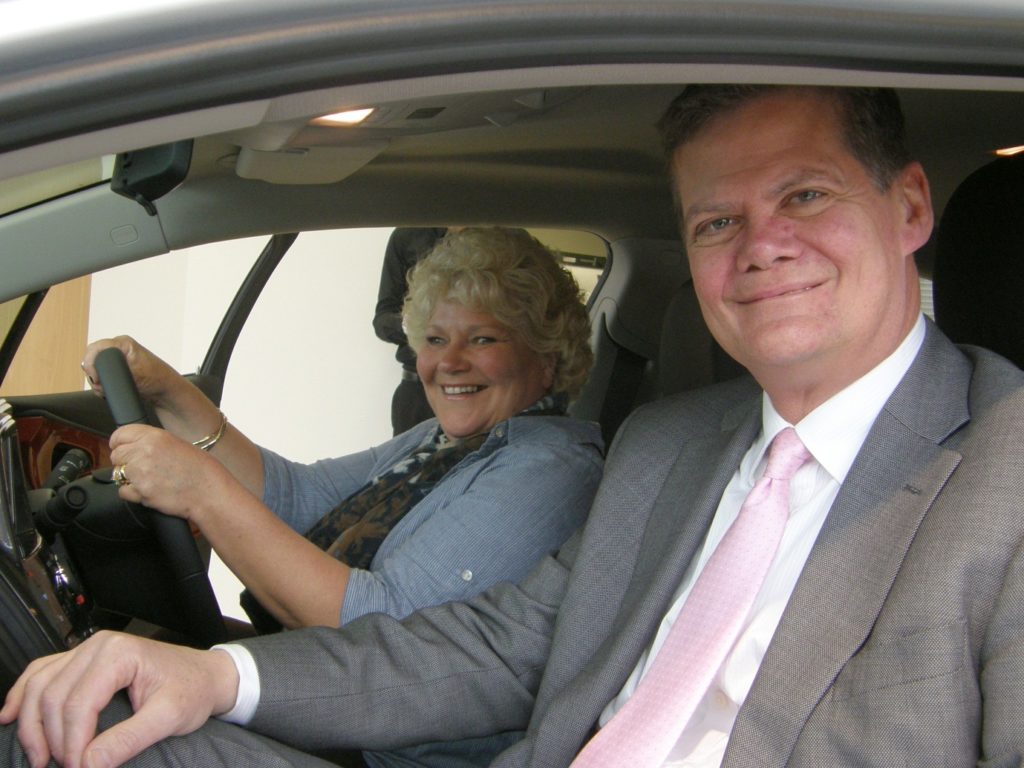 The Vauxhall Ampera is officially launched at Eastbourne Motoring Centre on Tuesday 1st May 2012.