EMC collaborating with Beachy Head Chaplaincy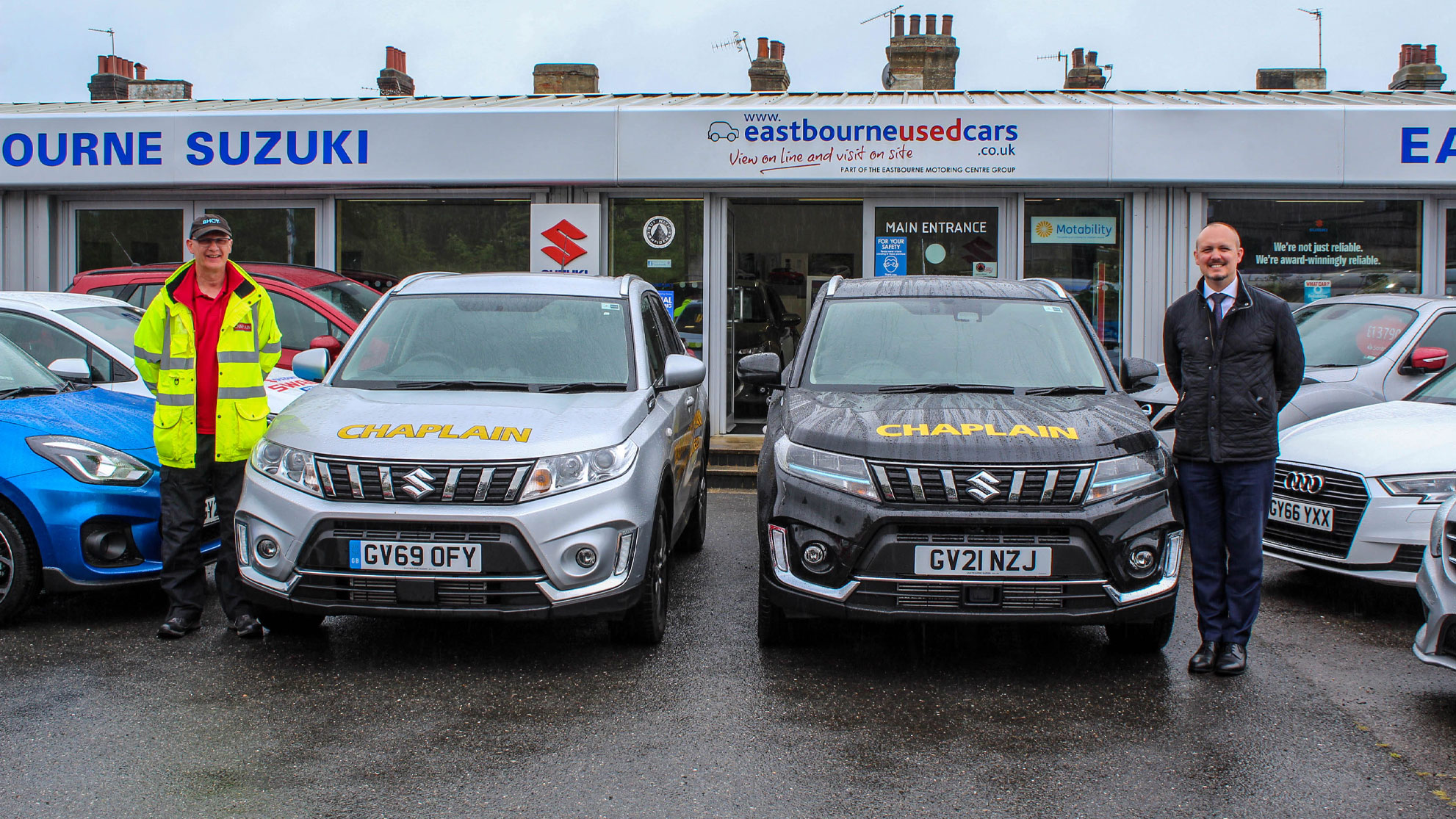 EMC have partnered with the extremely important and much appreciated Beachy Head Chaplaincy Team for the last 4 years and today we have just swapped their 2 year old Suzuki Vitara over to the brand new Hybrid version. This vehicle is used in their efforts to reach those in need in our fantastic town and specifically the beautiful Beachy Head location. The team, led by Steve Whittington who is pictured here with EMC Suzuki Manager Daniel Neill, does invaluable work by literally saving the lives of hundreds of people annually and by helping many others in the area who are lost or simply need help.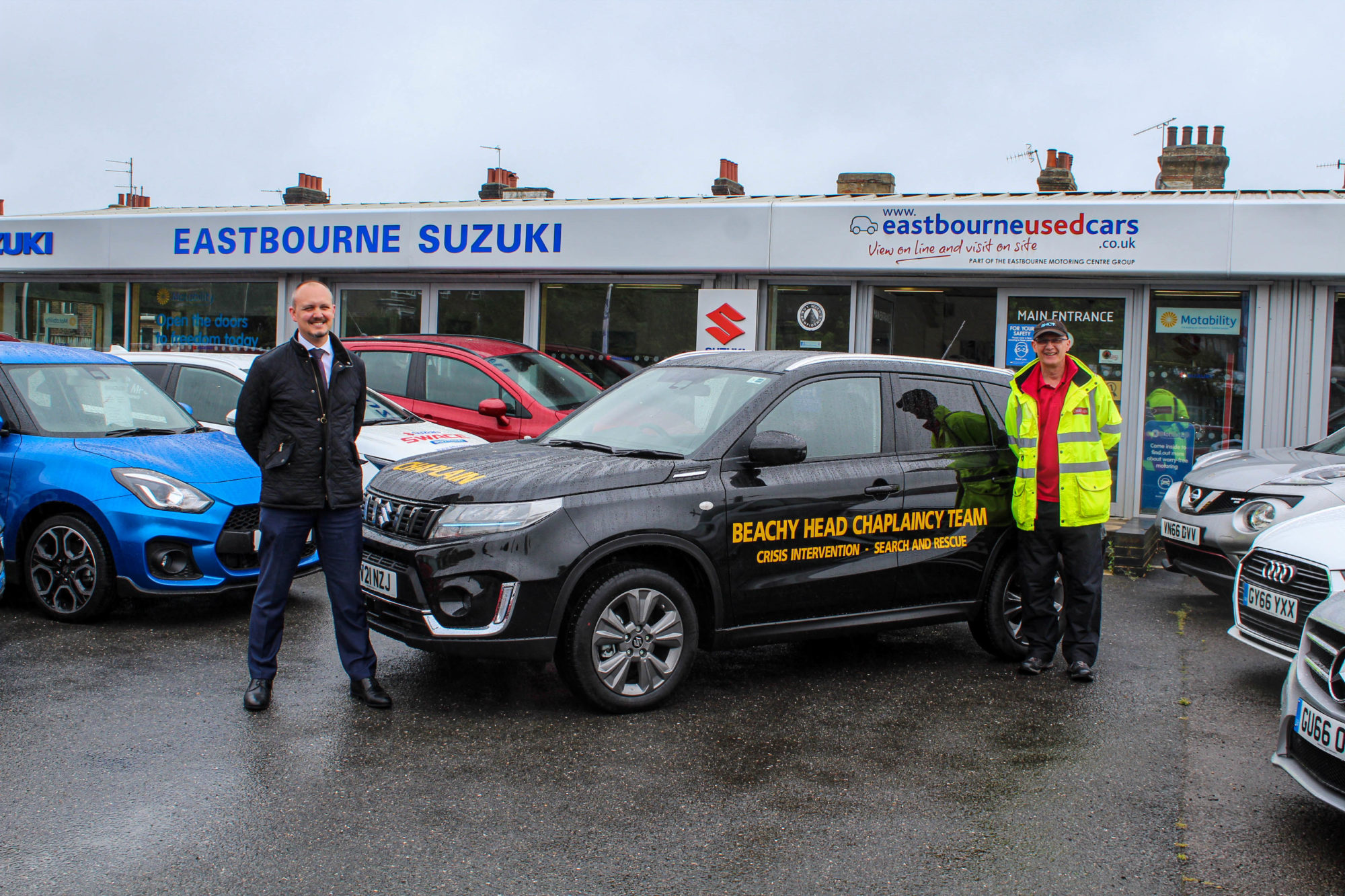 We must do all we can to protect the vulnerable and the best way EMC can help these selfless volunteers is by loaning the charity one of our demonstrators free of charge so that they are fully mobile with a reliable vehicle. This collaboration is very dear to us at Eastbourne Motoring Centre and we want to highlight the brilliant work the Beachy Head Chaplaincy Team continue to do in the most difficult of times. Well done guys!
If you would like to support the Beachy Head Chaplaincy Team, please visit http://bhct.org.uk/support/ to donate what you can to help keep the amazing team running