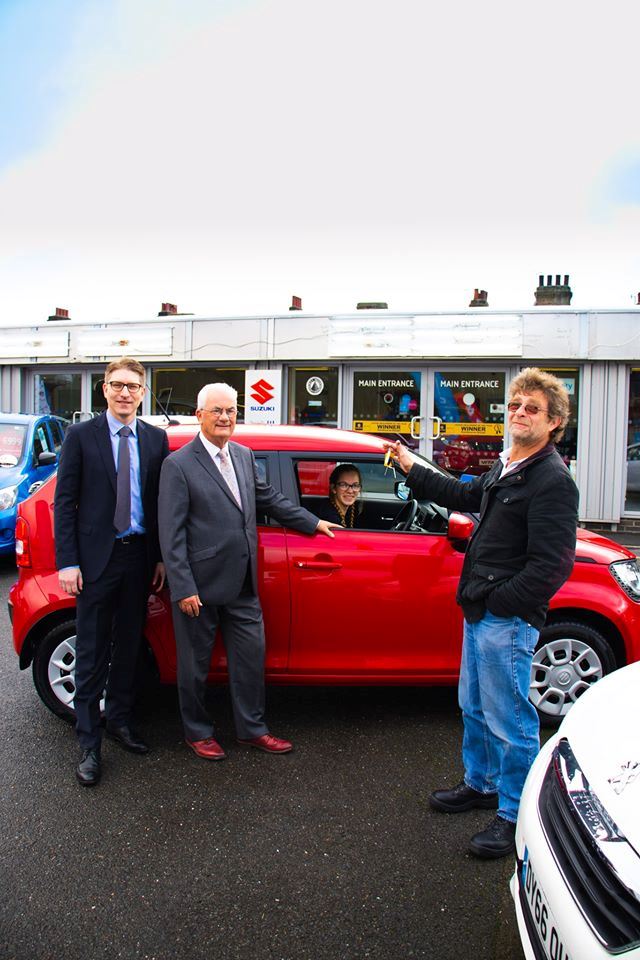 Our stunning new Suzuki Ignis was on display throughout November and December in the Eastbourne Beacon Shopping Centre as the prize for the Charity Win A Car Draw.
A variety of local charities sold tickets for £1 each to passing shoppers, raising valuable funds for their causes which included The JPK Project, The Rotary Club of Sovereign Harbour, Eastbourne Blind Society, The Guide Dogs for the Blind Association, The Rotary Club of Eastbourne, Muma Nurture, Anne Bickmore Childrens Fund, Ronald McDonald House Charity UK, Canine Partners, Eastbourne Shopmobility, Epilepsy Sussex, Eastbourne Special Olympics, Demelza Hospice Care for Children, Eastbourne Lions Club, Radio DGH, East Sussex WRAS, RNLI Eastbourne and the East Sussex Deaf Childrens Society.
The lucky winner was Tineeki Trott who is pictured here with her Dad Colin collecting her new Ignis from Matt Piper and Bill Plumridge, Manager of the Beacon Shopping Centre. This will be Tineeki's first car and she will be learning to drive as soon as she turns 17.
Many congratulations from everyone at EMC!