How would you celebrate your 60th Wedding Anniversary?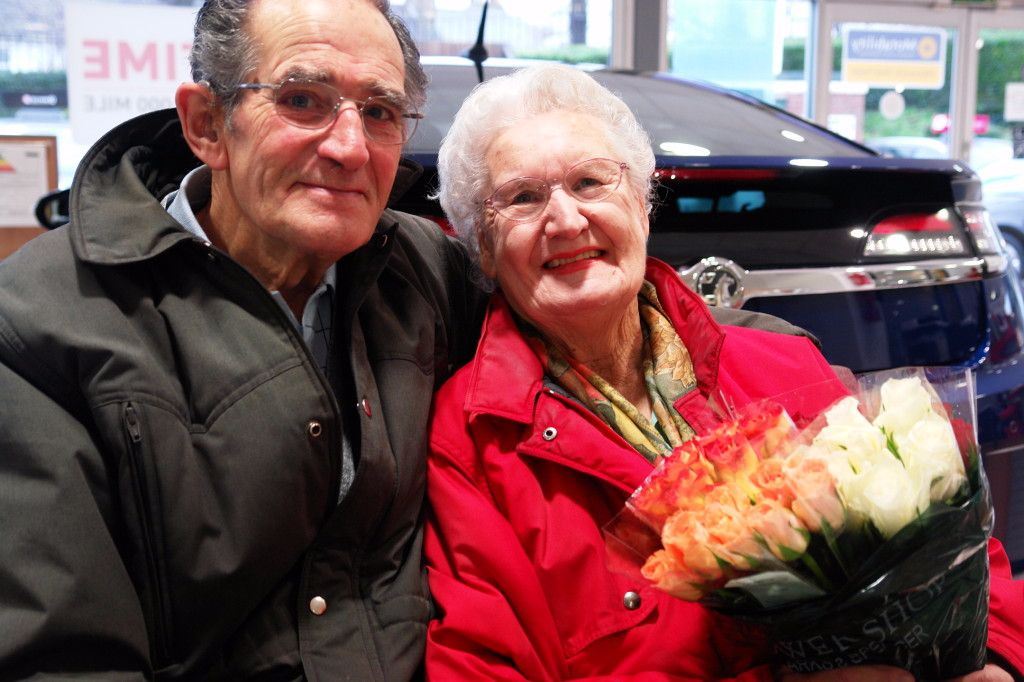 Mr and Mrs Bloxsome chose that day to collect their new car from Eastbourne Motoring Centre. Mr Bloxsome, a retired police officer, had been having trouble lifting their mobility scooter in and out of their previous car.
We helped by supplying a New Insignia Sports Tourer 2.0CDTi SRI Nav, which was low enough for him to do so, but not too low for either one of them to get in and out of. With its large spacious boot to accommodate the scooter and ampules of space left for shopping, it was the perfect choice of car for them.
It turned out that not only did the Insignia suit for all these reasons but Mr Bloxsome loves driving the car and Mrs Bloxsome is enjoying the smooth ride the Insignia provides!
On collection we arranged a bouquet of 60 roses for the happy pair, a truly lovely couple, whom we wish many more years of happiness together.
Mr & Mrs Bloxsome were an absolute pleasure to help and assist. Happy Anniversary, Merry Christmas, and a Happy New Year! – Dean Matthews

Dean Matthews, Salesperson