We are now officially EMC Uckfield Suzuki
EMC Uckfield Suzuki signage has been erected, welcoming customers to our Suzuki Showroom and Suzuki Approved Service & Repair Centre.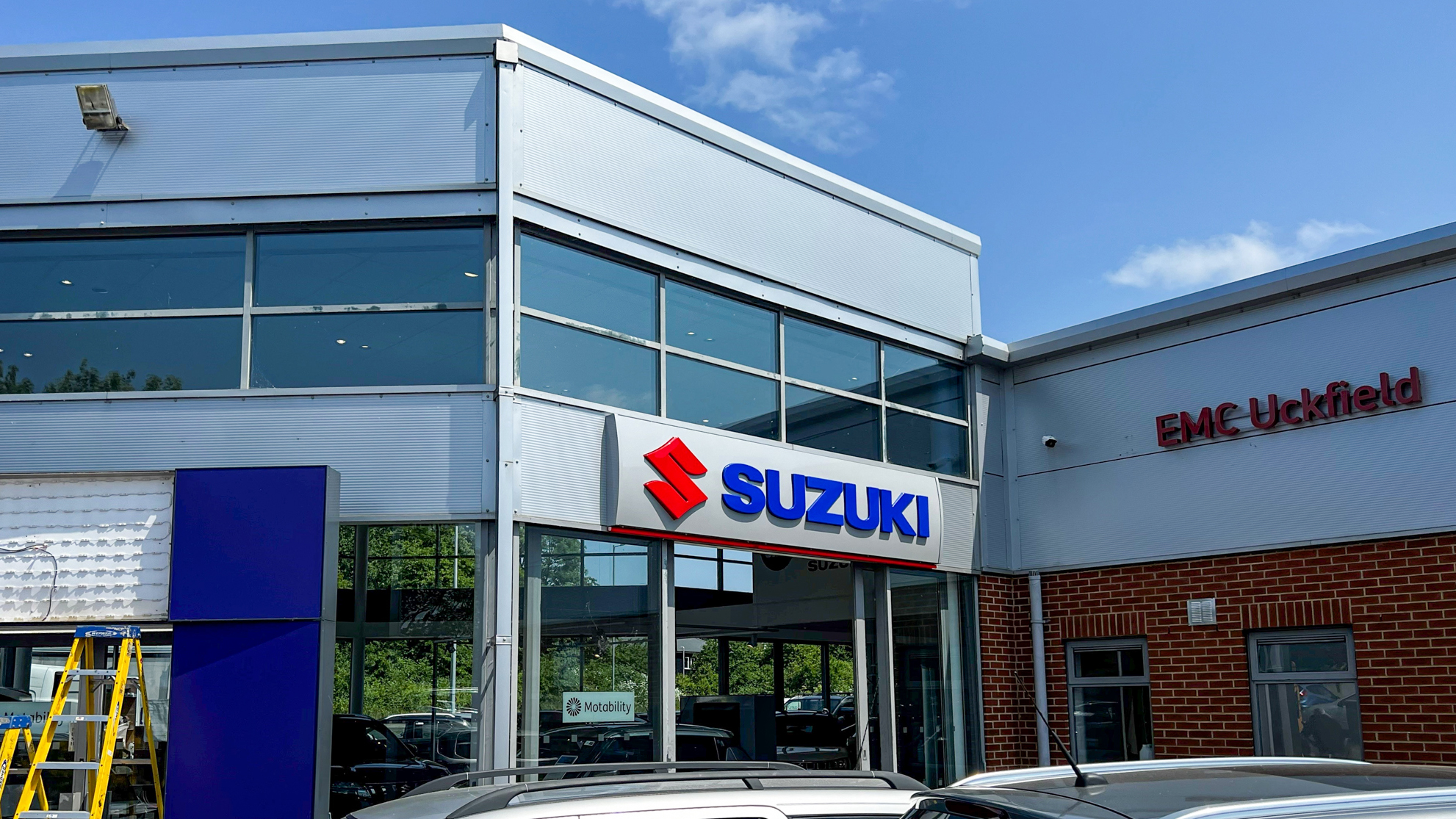 The new signage is up!
This has been a very exciting week here at EMC Uckfield with the installation of our brand new official Suzuki signage and Suzuki totem.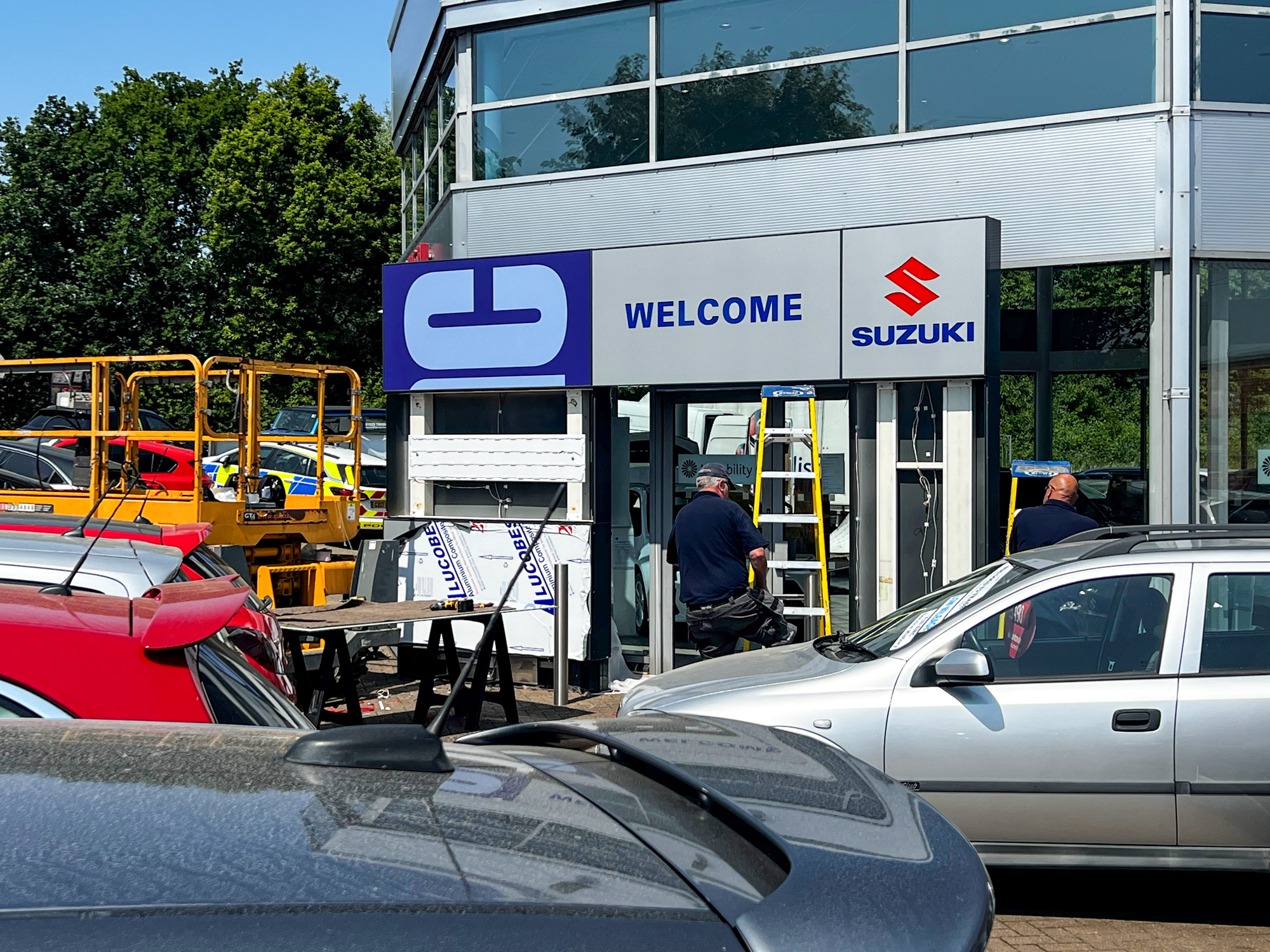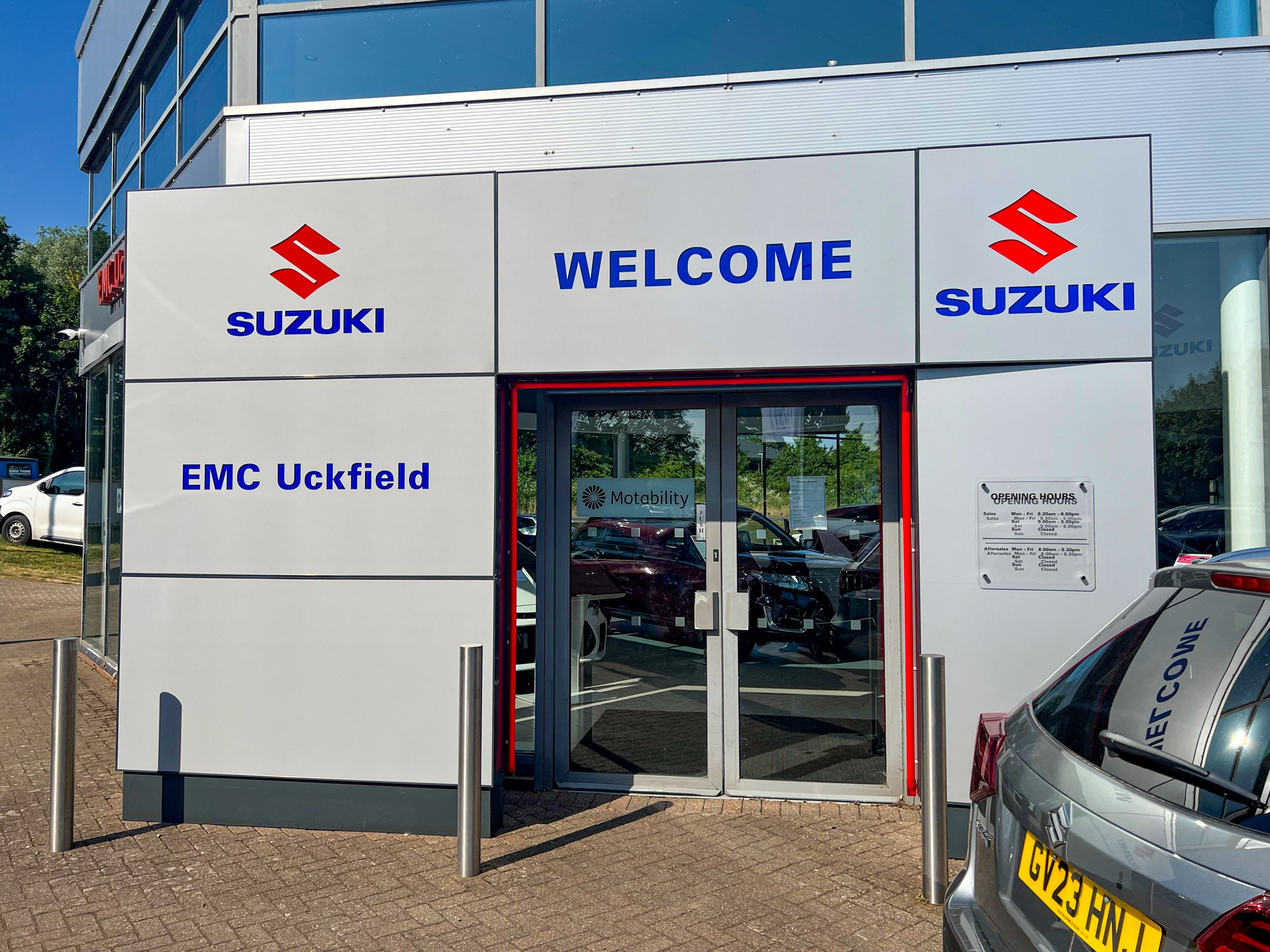 Illuminated Suzuki signs are now in position around our showroom walls and entrance.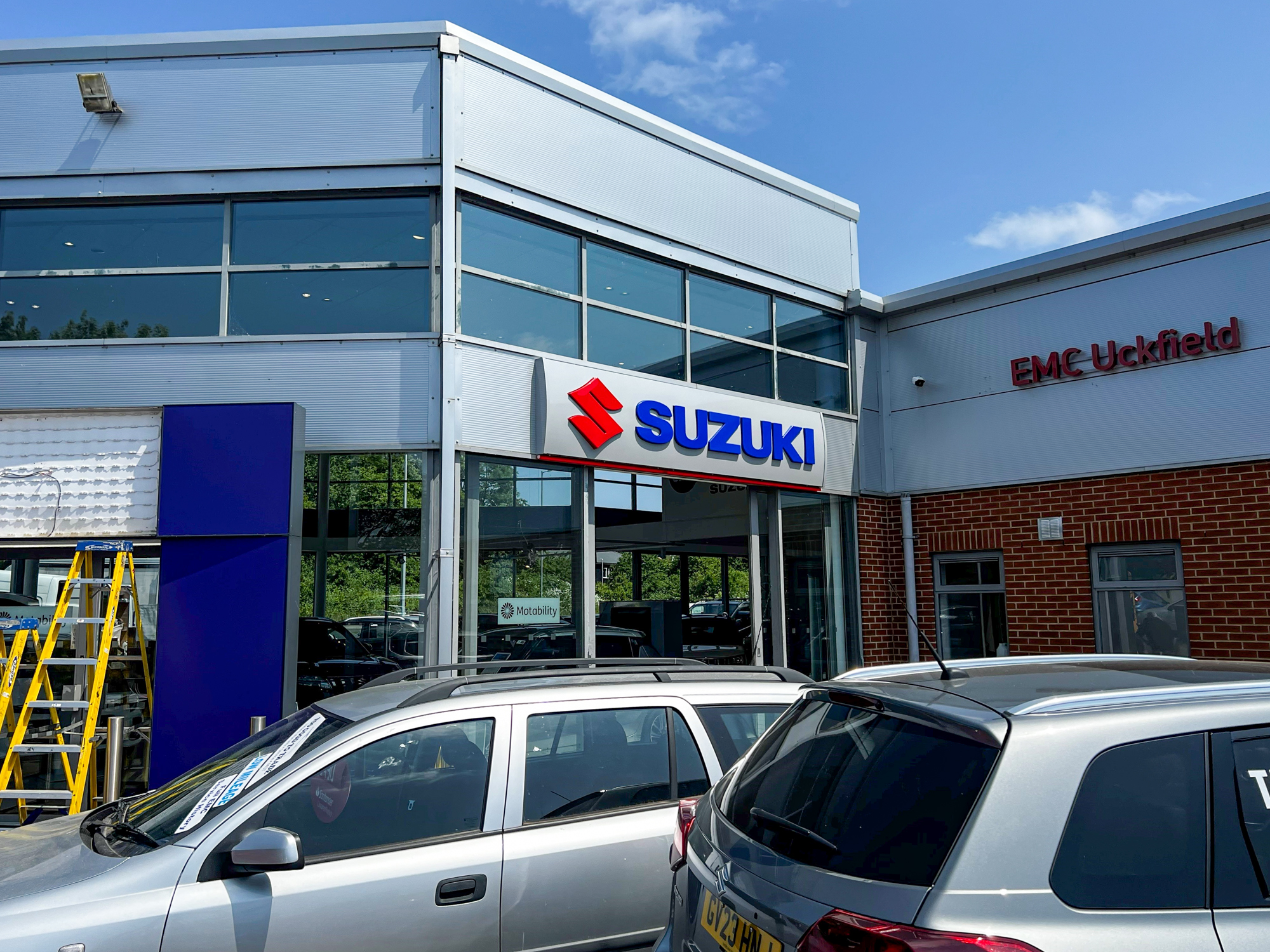 Our Suzuki Approved Service and Repair Centre has also received new illuminated signage and Suzuki customer parking and disabled bays are now clearly identifiable.
At the front of our dealership, a new illuminated Suzuki totem has been erected, proudly welcoming customers to our facilities and promoting our new Suzuki brand.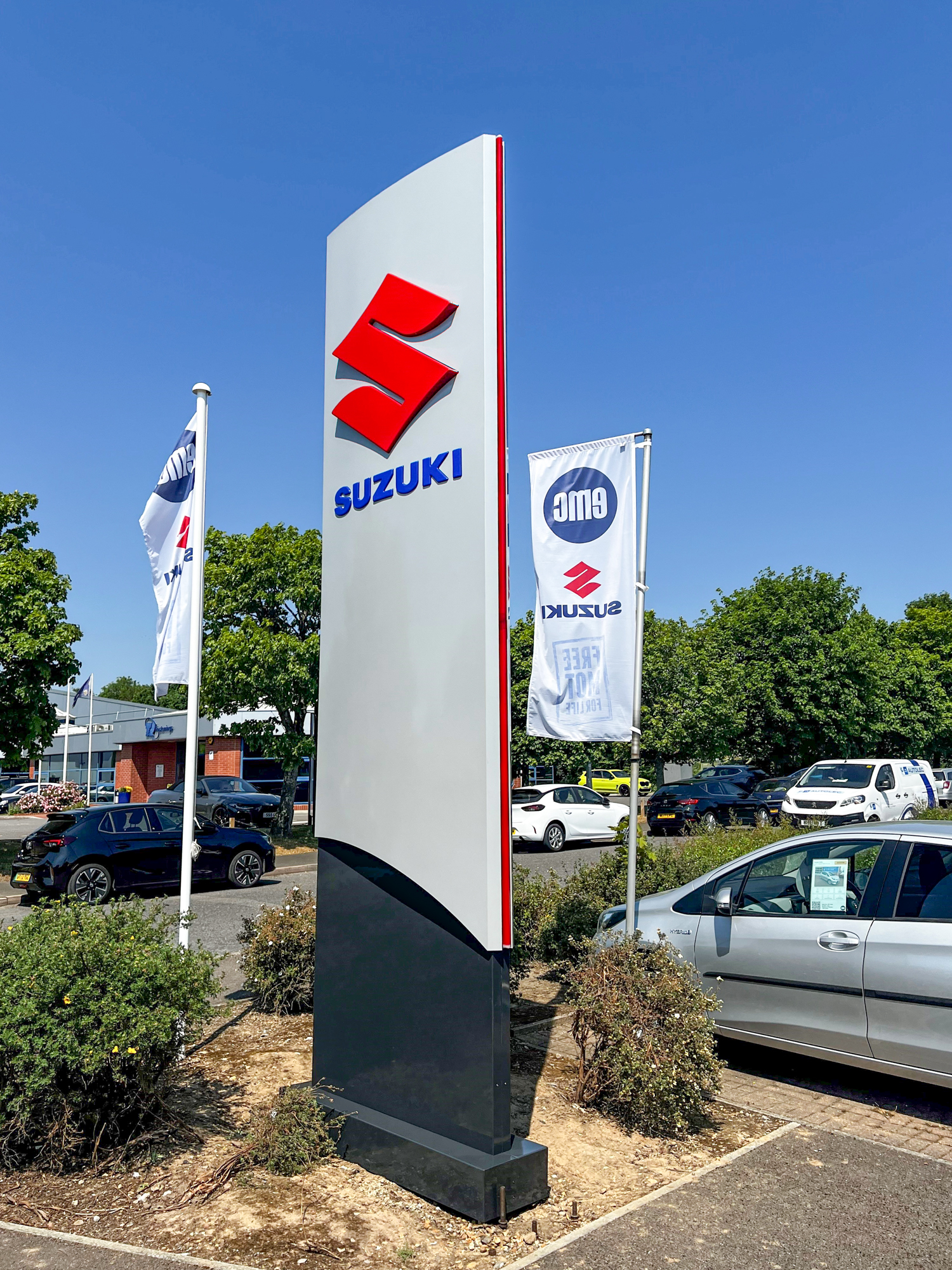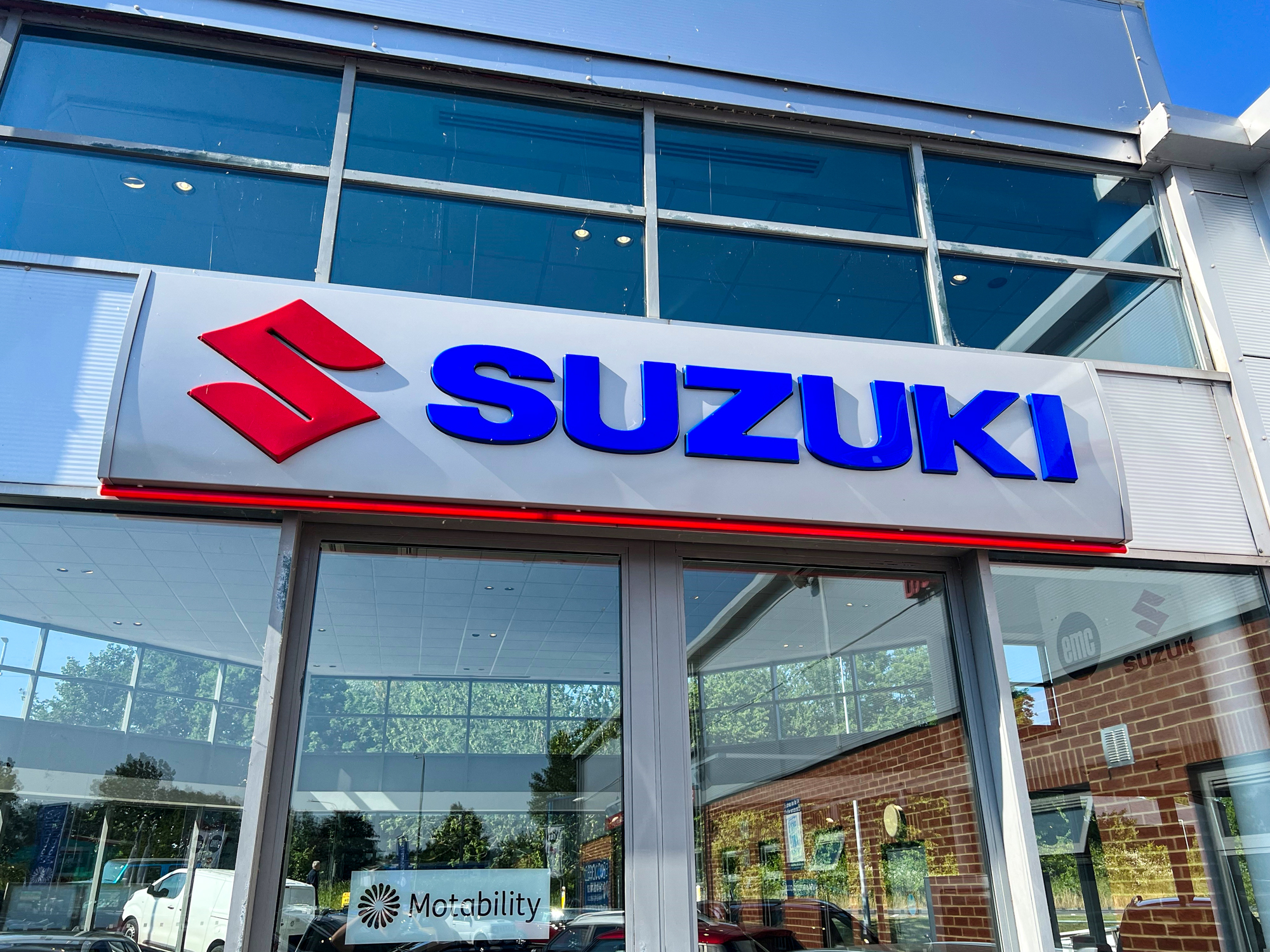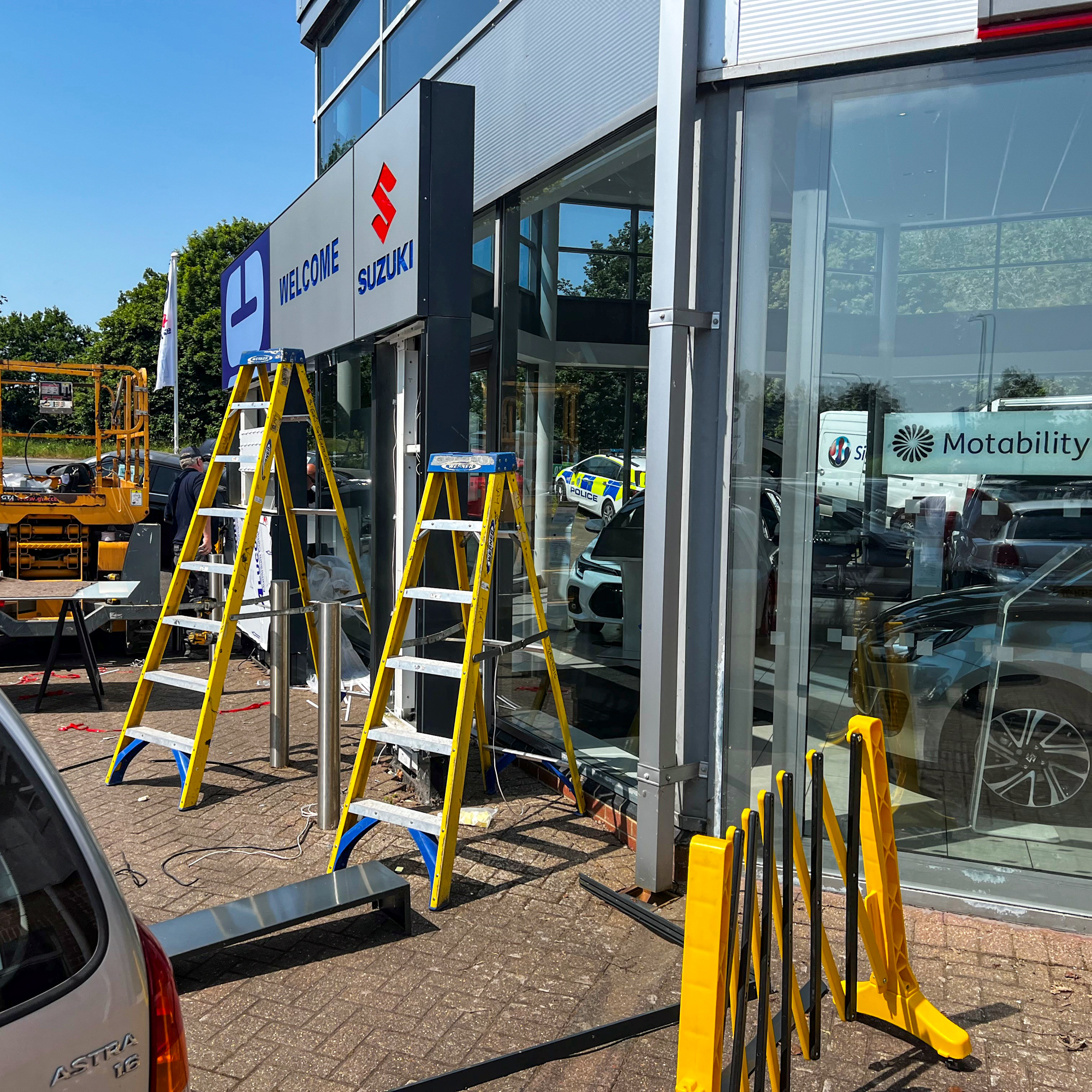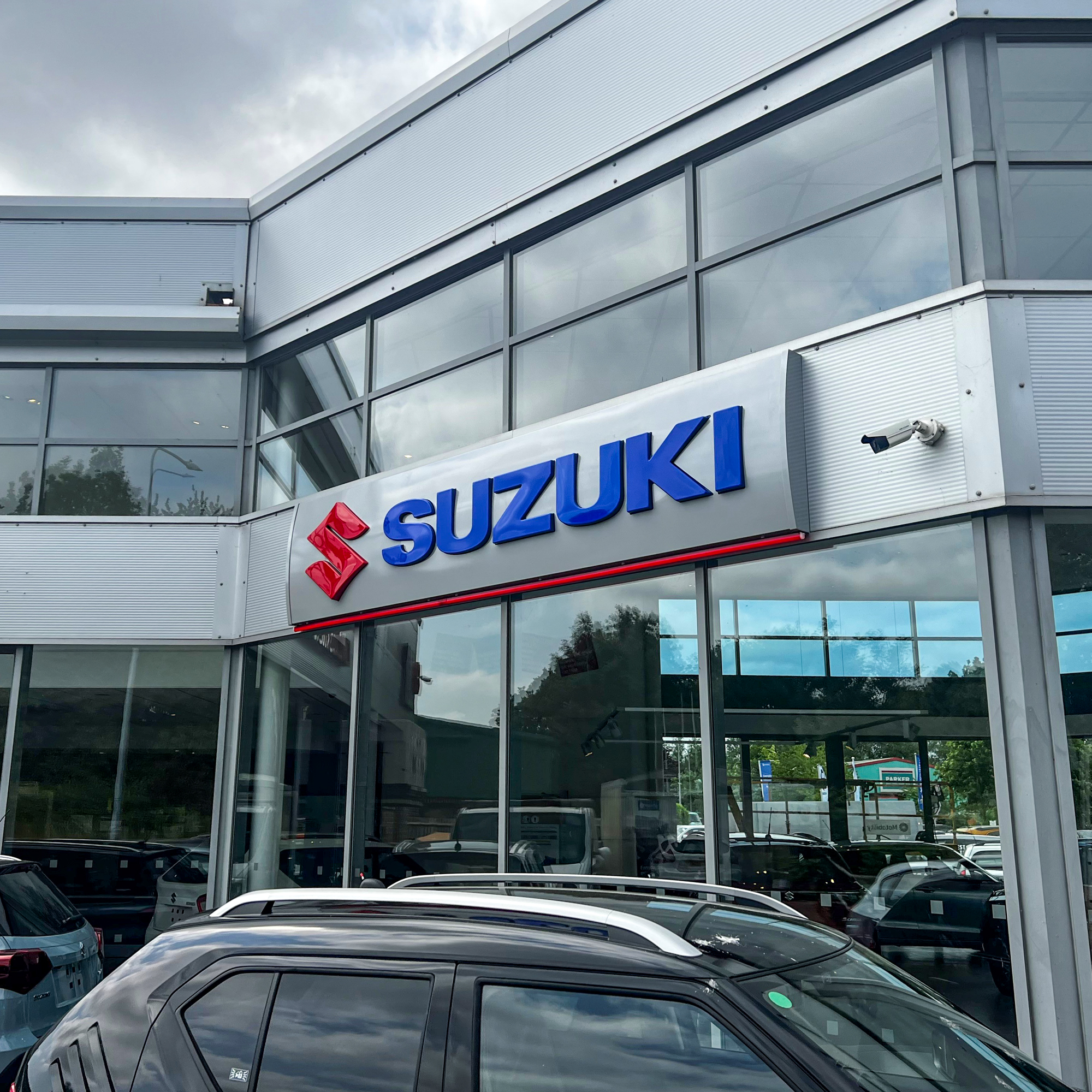 The EMC Uckfield Sales Team have completed their official Suzuki training and are now fully up to speed with all the latest Suzuki models, hybrid technology and fantastic sales and Motability offers available.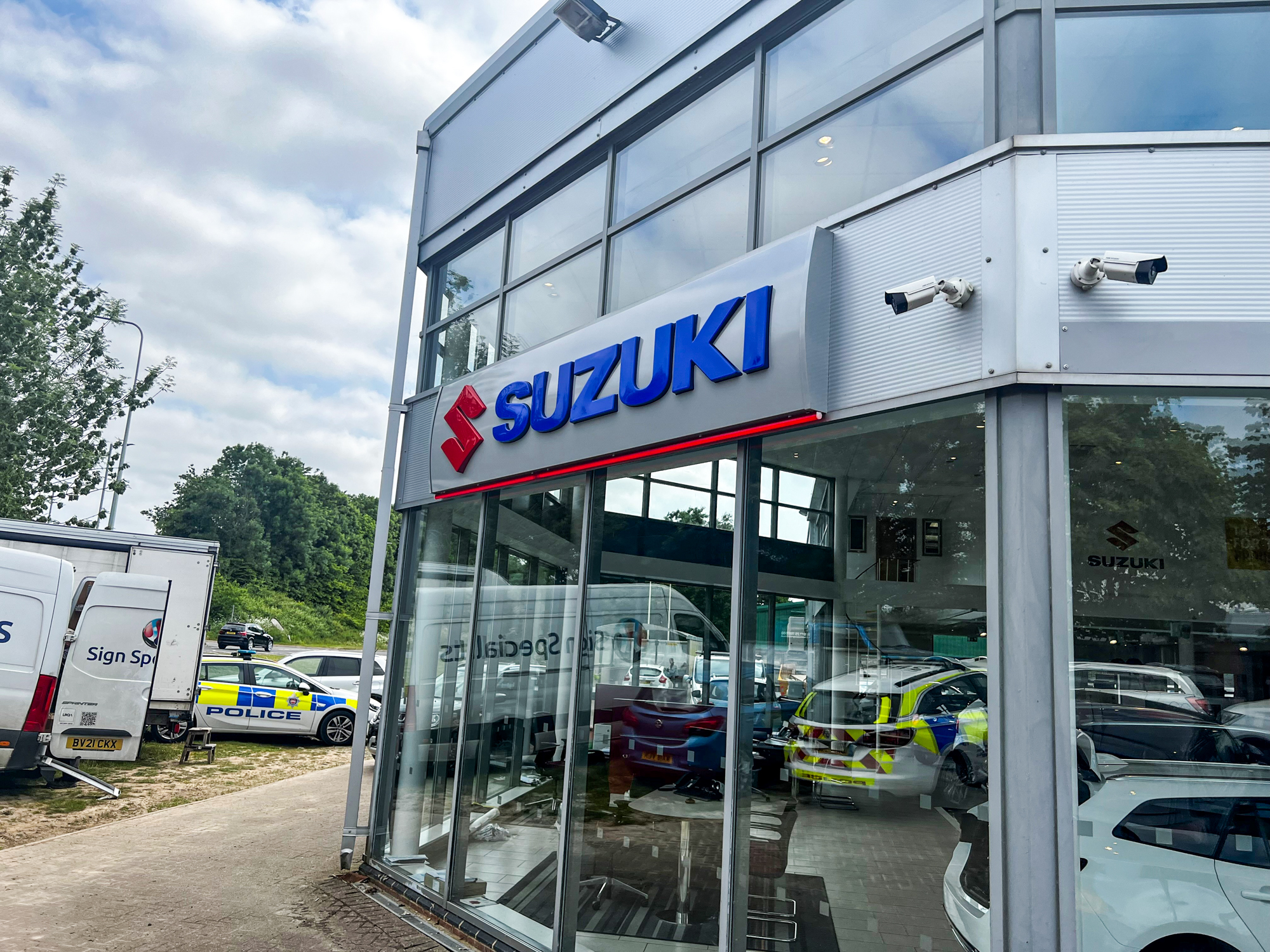 Our Suzuki Approved Service and Repair Centre is also open for business with our fully trained Suzuki technicians ready to service, repair, maintain and carry out recalls across the Suzuki range.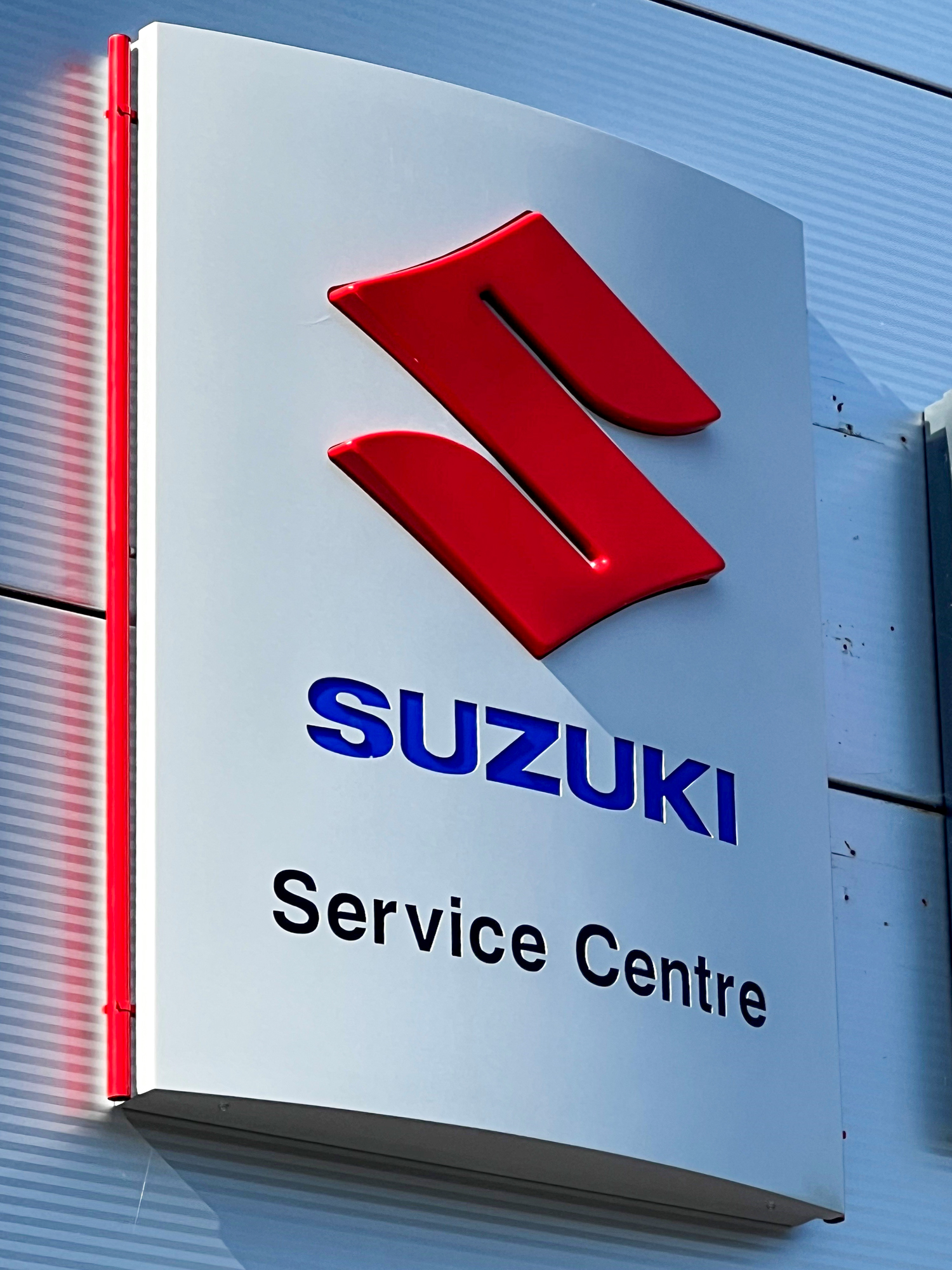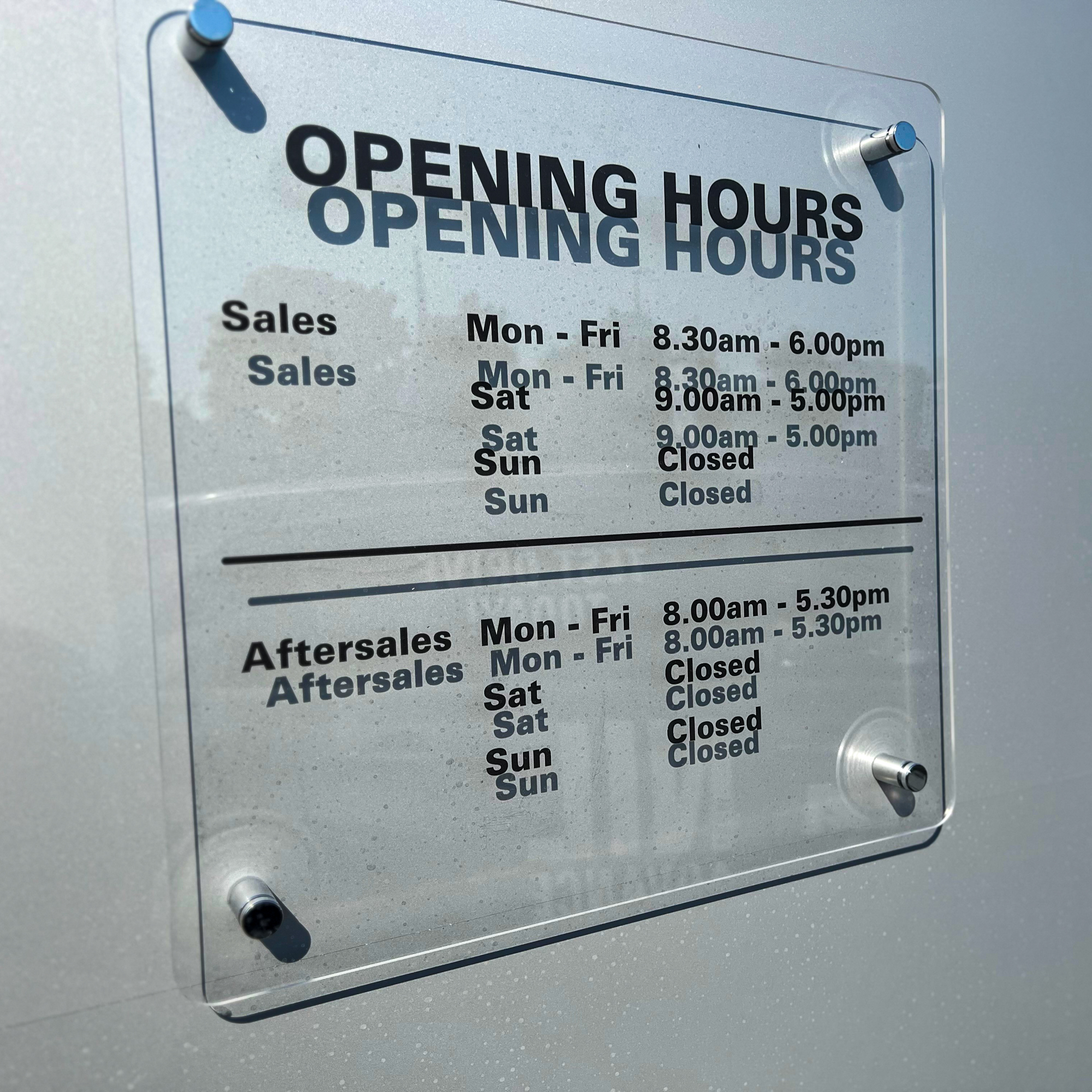 Please come and see us for all your Suzuki requirements!
We look forward to welcoming you to EMC Uckfield Suzuki.