Win a Car 2011 Prize Draw Winner!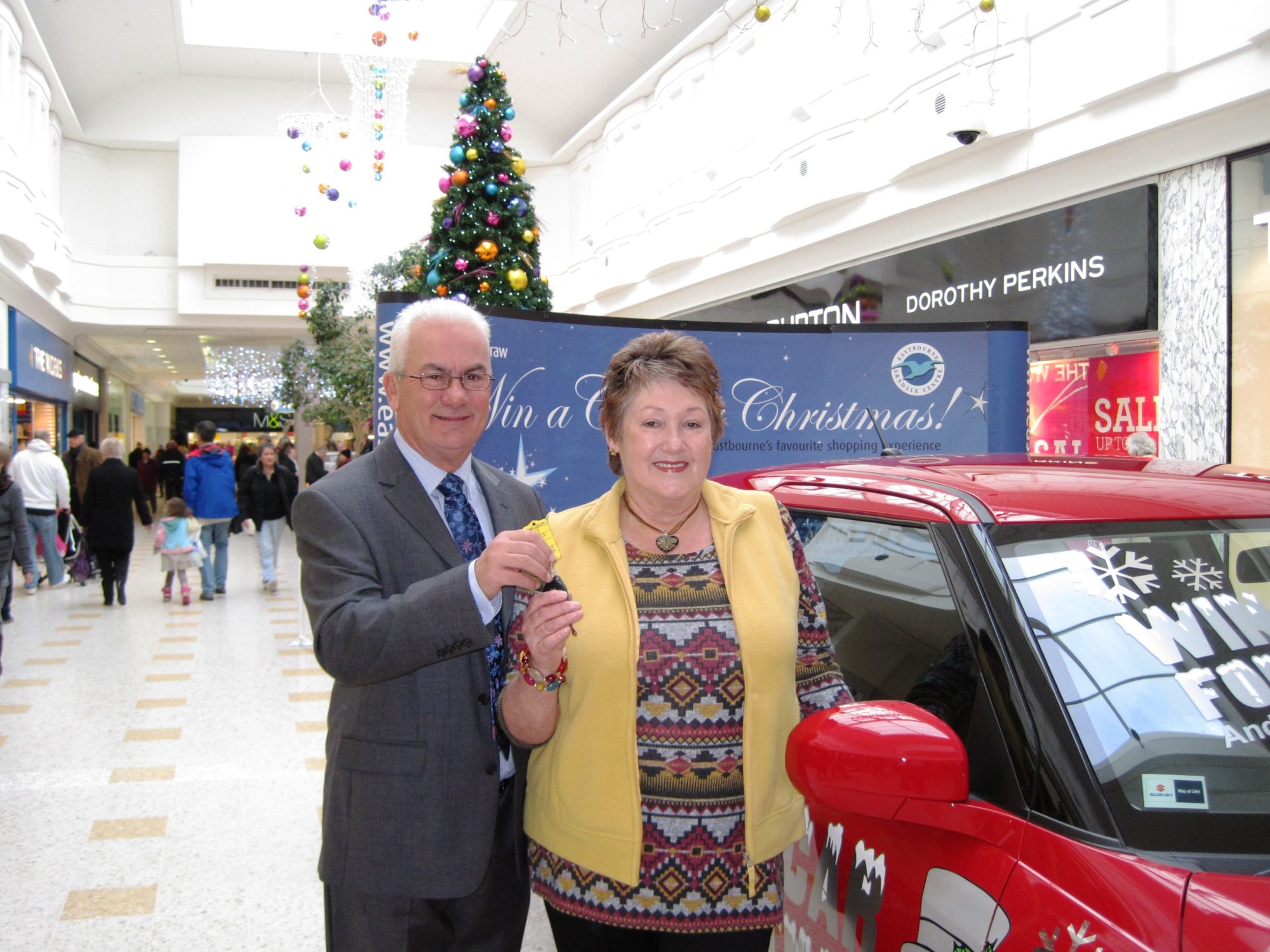 Every Christmas for the past 12 years Margie Krog ensured she bought her ticket for Eastbourne Arndale Centre's charity Win A Car event. As a nursing assistant at the Roborough Day Hospital in Eastbourne, she had even sold tickets there one day when the hospital was one of the charities who spent a day in the Centre raising money for much needed funds.
So when Mrs Krog arrived home on Christmas Eve to be told that she had a missed call from the Arndale Centre, she made a throwaway comment to her family that she must have won the car this year, not for one minute thinking that it might be true!
When she found out from Bill Plumridge, Centre Manager that she had actually won the car she couldn't believe it!
This year's Win A Car event raised a total of £22,776 for 47 charities with every penny raised going directly to the individual organisations.
Since the event was launched in 2000, Win A Car has raised a staggering £217,776